WHO
WE
ARE
By bringing you new marketing vision and perspectives, Prizm transcends your average lens. Rather than simply refracting a light beam, we are able to break it down and display a spectrum of vivid colors.
"Prizm Transcends Your Average Lens"
Our Team
An extraordinary team is a team with chemistry, and Prizm's team has the right solution for that.

Our TALENTS believe firmly in
Digital Strategy + Creativity + Innovative Technology
Redefine MARKETING

With this formula of success, our team goes beyond what an average agency can do. As a team of experienced digital marketers that have served clients of different scales and industries, we adhere to a simple recipe for success: dedication, innovation and communication.
Our Philosophy
Believing that digital marketing is not simply migrating printed work onto an online platform, we
strive to break through conventional boundaries, and we aim to design highly profitable campaigns for our clients.
We believe that IT should not play a mere role as an execution tool. Instead, it should be skillfully integrated
into the marketing plan.
Helping us to make the "impossible" possible.

ClickABite, optimising the digital booking process
2018-05-23
HKEJ StartUpBeat had an interview with Jeffrey about ClickABite, an one-stop digital solution for restaurants.

Engagement plans and Engagement cycle
2017-09-13
Our founder, Jeffrey Hau was honoured to be invited as one of the panelists at Marketing Magazine's Customer Engagement Conference 2017 and sharing his expertise and experience of creating winning engagement plans for brands and generating a dynamic engagement cycle via an online brand community.

On the couch with…
2017-05-09
Jeffrey also shared his views on the new e-commerce models, and how to bridge the gap between data and actual e-commerce sales in Retail Marketing 2017.

Behind the big words: social media, data and e-commerce
2017-04-26
Jeffrey was invited as one of the key note speakers to share his opinion & market insight at Retail Conference 2017 by Marketing Magazine

Wen Wei Po: Digital Marketing Is not only an advertisement
2017-01-11
Wen Wei Po interviewed our founders, Jeffrey and Harvey, about the digital marketing trends and the focuses.

PRIZM wins 14 Awards this year!
2016-08-25
PRIZM has earned a total of 14 accolades at the 13th International Business Awards, including the

Gold Stevie of Advertising, Marketing, & Public Relations Company of the year - Small.

Ronald McDonald House Charity X PRIZM
2016-06-10
PRIZM produced a 360° video of Ronald McDonald House. Home is wherever we are together!
Full video here: https://www.youtube.com/watch?v=saPrY4ueXcA&feature=youtu.be

Social CRM: Where customer engagement meets social media
2016-06-08
Jeffrey, our director, wrote about the changes of CRM data and the relationship between CRM and social media on magazine.

The Economist Event Marketing Unbound
2016-05-20
Get connected with your customers by technology!

Riding to success on the digital wave
2016-05-10
An interview of our director's views on digital wave.

"When we talk bout e-commerce, we don't isolate it form digital marketing."
- Jeffrey Hau, Director

A.S Watson appoints PRIZM
2016-04-15
PRIZM was commissioned to make a smile meter, WeSmile, for the A.S Watson's LOL project.

Ngong Ping 360 appoints PRIZM
2016-01-27
PRIZM has been hosting promotions to create online buzz and sharing, with a view to bigger exposure on social media platforms, particularly Facebook for Ngoing Ping 360 since April 2015.

PRIZM supports Ronald McDonald House
2016-01-27
PRIZM has thrown its resources behind children's charity Ronald McDonald House Hong Kong (RMHC), creating a Facebook game to help spread its mission of helping Hong Kong families.

"Both RMHC Hong Kong and PRIZM believe that support from the general public will definitely light up and rewrite stories and experience of many children who unfortunately suffer from critical illness. "

How Big Data analysis works with online shopping platforms?
2016-01-27
PRIZM shared new insights of online commerce with data analysis with Businessweek Hong Kong.

"Comparing to traditional media, the transparency of online promotion is higher. We are able to distribute out advertisement effectively by data analysis."
What is essential for a startup?
2016-01-27
PRIZM shared experiences as a startup.

"What a startup needs is reverse-thinking and confidence. It is essential to believe your idea."



Foresee digital marketing
2016-01-27
Jeffrey Hau, director of PRIZM, shared his view foreseeing digital marketing.
"For a marketing campaign to succeed, it is not how many different tasks a single agency can take up, it is about whether productive and efficient communication can be formed between various parties.

See full article here:
http://www.marketing-interactive.com/features/we-need-a-plan-on-how-we-plan/?utm_campaign=20160113_mktdaily&utm_medium=email&utm_source=HK&utm_content=listing

How does PRIZM work with digital marketing strategies?
2016-01-27
PRIZM shared how it used digital marketing strategies to understand client need.

"With the explosion of smart phone and online platform, PRIZM believed that more companies will seek for professional advisors."

Marketing magazine interview
2015-09-26
Marketing magazine interviewed Jeffrey Hau, founder and director of PRIZM, on harnessing the power of digital marketing to achieve sales growth on e-commerce.

Full video here:
http://www.marketing-interactive.com/video/couchwith-prizms-jeffrey-hau/

PRIZM wins 7 Stevie Awards
2015-09-01
Say what? We win again!
PRIZM is bestowed 7 Stevie Awards at the 2015 International Business Awards!

Businessweek Hong Kong Interview
2015-09-01
Businessweek Hong Kong interviewed Jeffrey Hau, founder and director of PRIZM, on his start-up journey and keen vision on social media marketing.
Full article here: http://hk.bbwc.cn/3wpequ.html

Watsons Appoints PRIZM
2015-06-05
PRIZM has developed a retainer-based relationship with Watsons since the beginning of the year.

"We are happy to be working with Watsons. Through our shared experience on digital and social media marketing as well as expertise of e-Commerce, PRIZM is certain that the relationship will prove fruitful and we foresee much success for the renowned retailer."
-Jeffrey Hau, Director


PRIZM wins Airport Authority social media business
2015-06-05
PRIZM has become the social media marketing agency of the Airport Authority.

"Our professional workforce would try our best to offer advanced strategies and target-oriented solutions to meet the client's objectives."
-Jeffrey Hau, Director

How to get the best out of big data?
2015-06-05
PRIZM shared the key of marketing with big data in the latest Marketing Magazine.

"The common element required for innovation along with big data is obvious- creativity. Big data is everywhere. The problems are, how do we Hong Kong marketers find the useful data and make the data work for us? What insights do we get from the overwhelming amount of big data? Do we observe enough? Are we creative enough?"

Discuss about Big Data
2015-05-13
Jeffrey, our director, shared two issues both are related to big data

The future of social media is in the palm of your hand.
2015-03-26
Want to make your social campaigns compatible and optimized for mobile devices? Contact us at info@prizm.digital to know more.

Marketing Magazine Features Campaign developed by PRIZM
2015-03-26
The latest Marketing magazine featured a campaign PRIZM developed for L'OCCITANE as one of the case studies.
Wanna create new sparks for your brand? Contact PRIZM for more: info@prizm.digital


Offline-to-Online event for AirAsiaHK
2014-07-02
Long queues were built up at AirAsia's photobooth at the 2014 Hong Kong Dragon Boat Carnival. In the O2O campaign we have tailored for AirAsia, participants could access to the digital copies of their photos through AirAsia's Facebook app. An effective strategy to drive both offline and online visitors.

5 Mistakes Clients Make On Social Media
2014-07-02
Jeffrey Hau, our Sales Director, reveals 5 mistakes clients make most on social media. The full article was published on Marketing-Interactive.com: http://bit.ly/1hHip0z
TIMELINE
By bringing you new marketing vision and perspectives, Prizm transcends your average lens. Rather than simply refracting a light beam, we are able to break it down and display a spectrum of vivid colors.
"Prizm Transcends Your Average Lens"
2009

Aug 2009

FIRST MOVER IN THE MARKET

We are one of the few pioneers providing Facebook marketing solutions. Clients include Citibank, SHKP, xbox360, esdLife, etc.

2012

Mar 2012

THE BIG BREAK

Acquired by L.W.D.T Limited with a new digital agency brand identity PRIZM. Proud to have served over 150 brands worldwide.

Dec 2012

PRODUCT LAUNCH

Established a revolutionary self-service social group-buy platform MINPAY. Acquisition of HNG Limited, a Xiamen-based company specialized in providing China & international e-commerce and marketplace solutions.

2013

Mar 2013

GROWING. FAST AND FURIOUS.

PRIZM works for Groupon Hong Kong as the preferred provider, providing integrated marketing solutions

Dec 2013

GROWING EVEN FASTER

Appointed by the Hong Kong Trade Development Council to manage all e-commerce activities, including small order zones and TDC's Tmall account.

2014

Dec 2014

UNSTOPPABLE

Appointed by the Hong Kong Trade Development Council to manage all e-commerce activities, including small order zones and TDC's Tmall account.
WHAT WE DO
Jump to Section
01

Digital Strategy & Concept Development

02

Analytics & Market Insight

03

Innovative Technology

04

Content Creativity & SNS platform management

05

E-Commerce Operation & management
Digital Strategy & Concept Development
We formulate and tailor digital communication approaches that spark a long lasting brand relationship with the target audience


Digital & social marketing strategy


Digital media buying


O2O conversion optimisation strategy


PRC social media marketing solution


Social CRM strategy


"WANT TO STAY ON THE FOREFRONT? APPSOLUTELY!"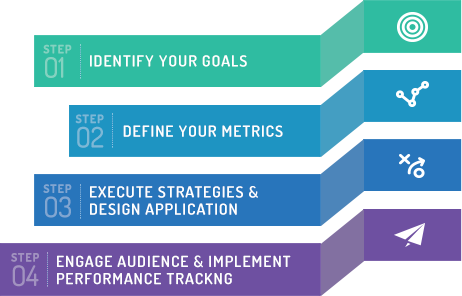 SHOWCASE
Jump to Section
All Categories

O1

Omni Channel Strategy

O2

E-Commerce Campaign

O3

Viral Video Marketing

O4

Social Media Brand Building

O5

Social Media Marketing
CLIENTS
"shine through the years,
shine bright with us"
Melvita

Egl Tours
東瀛遊
TMTP
屯門市廣場
East Point City
東港城
Wyeth Nutrition
惠氏
SaSa
莎莎
SHIBUYA109HK

Guerlain

Expedia

DFS Group

Hong Kong Cyberport
香港數碼港
Watson's Water
屈臣氏蒸餾水
Wing Wah Food
榮華食品
HLMA
恒隆數學獎
A.S. Watson Group
屈臣氏集團
Kose

ICC
環球貿易廣場
Chicks
雞仔嘜
AirAsia HK
亞洲航空
Prudential
英國保誠
Airasia Go
亞航假日
Mikiki

HKIA
香港國際機場
Philips Consumer Lifestyle

The Kowloon Hotel
九龍酒店
Ctrip
攜程
Fortress
豐澤
Nivea
妮維雅
Youth Square
青年廣場
Sun Hung Kai Properties
新鴻基地產
MoneyHero.com.hk

MTM Skincare

CCBASIA
中國建設銀行(亞洲)
reenex
膠原自生
Super Super Congee & Noodles
一粥麵
Häagen-Dazs
哈根達斯
Parknshop
百佳
Reebonz Hong Kong

BRANDS
白蘭氏
Ronald McDonald House Charities
麥當勞叔叔之家慈善基金
Maxim's Caterers
美心食品
Pacific Coffee

VTC
職業訓練局
Festival Walk
又一城
H.I.S. HK

Ippudo
一風堂
HK Express
香港快運
AIA
友邦保險
Just Gold

Citywalk
荃新天地
The Hong Kong Polytechnic University
香港理工大學
Fuji Xerox
富士施樂
Fresh HK

Henderson
恒基兆業地產
Hang Lung
恒隆地產
HKTDC
香港貿發局
L'OCCITANE

MetLife
大都會人壽
Midland
美聯物業
Wing On Travel
永安旅遊
Ocean Park
香港海洋公園
Chow Sang Sang
周生生
Metro City Plaza
新都城
DonDonya
丼丼屋
AXA
安盛
Lab Made

Watson's The Chemist
屈臣氏
KFC
肯德基
Ageas Insurance Company (Asia) Limited
富通保險(亞洲)有限公司
Nestlé
雀巢
XBox 360 Hong Kong

Comvita
康維他
CMHK
中國移動香港
Sino Club
信和薈
Mini HK

Lego
樂高
WTC More
世貿中心
New World Development
新世界發展
My Beauty Diary
我的美麗日記
Ngong Ping 360
昂坪360
Fashion Walk

Benefit

Aids Concern
關懷愛滋
Friso
荷蘭美素佳兒
Amoy Plaza
淘大商場
Movenpick

dermes
激光永久脫毛中心
Pernod Ricard
保樂力加
Tai O Heritage Hotel
大澳文物酒店
MOËT HENNESSY

Sofina
花王香港
CE Airlines
中國東方航空
Sen-Ryo
千両
Kiehl's Hong Kong

Bobbi Brown

Borghese

+852 2756 9994 15/F-16/F SML Tower, 165 Hoi Bun Road, Kwun Tong, Kowloon, Hong Kong
info@prizm.digital
CONTACT US
Thank you for your enquiry.